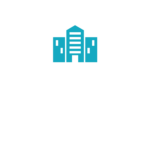 Everyone Deserves a Home!
We Specialize in Providing Solutions.
Lynwood Holdings, Ltd is a local housing solutions company that specializes in buying homes and other properties all over North Texas & Colorado! Contact us today to find out more about what we can do to help you! 

Selling your home quickly doesn't have to be stressful either. Our process was created to help you sell fast so you can move on with your life. We get right to it, analyzing your home and helping you work through your selling options. We want to help you make the best choice for your situation!
Thinking About Selling?
We've Got You Covered!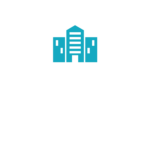 The Hassle-Free Way To Sell Your Home
For many homeowners selling their home is a very tedious process. From making repairs, to selecting an agent, to multiple showings, and wishy-washy buyers, it can be exhausting!

You don't have to deal with the HASSLE of selling your home the traditional way.
▪ We'll buy your home AS-IS with NO REPAIRS!
▪ We'll research the market together and determine a fair offer for your home.
▪ No Real Estate Agent Fees or Closing Costs!
▪ No Appraisals & We Close Quickly!

Our goal is to buy your home quickly and for a fair market price. Call us today and let's get started!
No Obligation Consultation
We have an initial call to understand your home and learn more about how we can be of service to you.
We come out to your home and take pictures/video to be able to accurately determine the condition of your home.
We analyze the local market & show you the comps so you can understand how much your home is worth!
Based on the market analysis, we will offer you multiple options to sell your home & discuss what's the best choice for you.
When you accept our offer we will then sign the purchase agreements and set a closing date that best fits your schedule.
We handle all the paperwork with the title company and close quickly so that you can move on to your next step in your life.
What Our Clients Are Saying…
"I really appreciate you stepping in to help me. It was really stressful doing it on my own but you came through and really handled everything for us."
Chris T. – Wichita Falls, Texas
"Thank you sooooo much! We really needed to sell my mother's home and you got the job done for us! I just wish we would've called you sooner!"
Veronica F. – Thornton, Colorado
"Thank you so much! We didn't have a clue about how to sell our home and you made the whole process so simple for us!"
Marissa R. – Wichita Falls, Texas
"Thank you for your help! When it's time to sell my other property I'll be calling you again!"
Edith F. – Aurora, Colorado